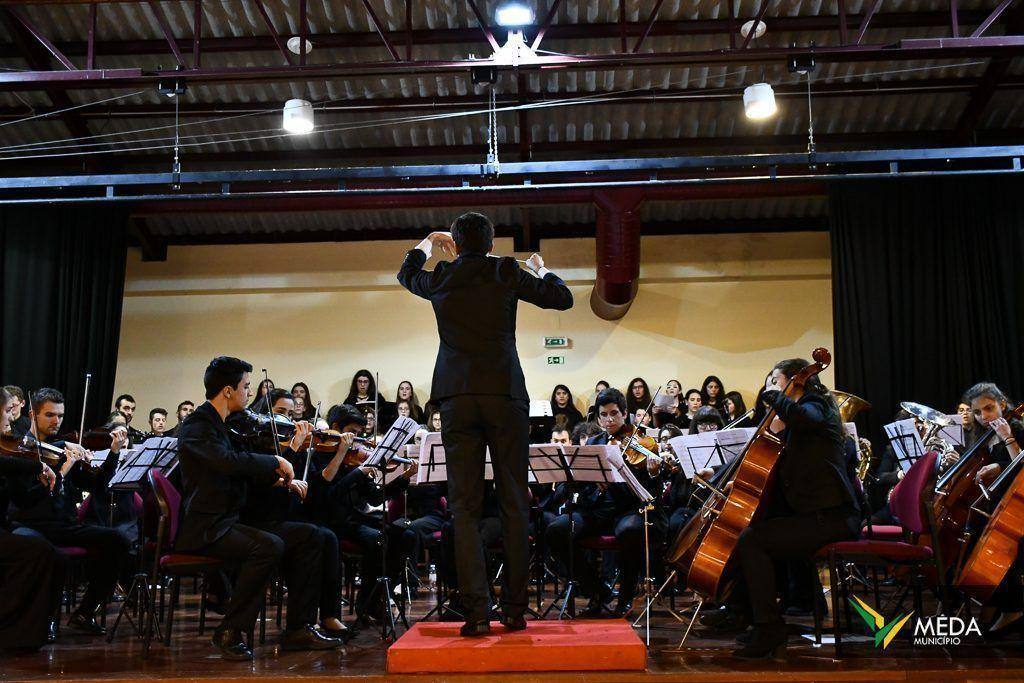 A Casa Municipal da Cultura, encheu-se ontem á noite para receber o Concerto de Natal com a participação do Orfeão de Mêda e dos alunos do Centro do Formação Musical de Mêda.
Este espetáculo  que celebra a época natalícia foi também um momento de partilha entre os coros e o grupo de músicos, que apresentaram ao público um espetáculo especial e único.
O Orfeão de Mêda foi dirigido pelo prof. Sérgio Mady com a interpretação das obras "Canto de las panaderas", "Adeste Fideles", "Natal de Évora", Noite de Paz", "Rapaz do Tambor", "Siyahamba" e pela orquestra sinfónica dirigida pelo Maestro Cláudio Ferreira com os temas "Happy Blues", "Have yourself a Merry Little Christmas – Hugn Martin", "Thunder and Lightning Polka – J. Strauss", "Waltz of the Flowers – Peter Ilych Tchaikovsky" e "New York, New York – Arr. Bob Cerulli". O masetro dirigiu também a atuação da orquestra sinfónica com coro nos temas "Little Stars Story – Arr. Daniel Martinho" e "A Swinkling Christmas – Adapt. por Nuno Silva".
Anselmo Sousa, Presidente da Câmara Municipal, agradeceu ao público que assistiu ao Concerto, nesta noite em que a música aqueceu o plateia com interpretações grandiosas. Deixou também uma palavra de apreço aos alunos e professores do Centro de Formação Musical de Mêda e do Orfeão de Mêda.
Fotografias e Vídeo
[toggle title="Galeria de Fotografias" open="false" icon="picture"]
[/toggle]
[toggle title="Vídeo" open="true" icon="film"]
[/toggle]
https://i0.wp.com/www.cm-meda.pt/wp-content/uploads/2017/12/concerto-natal-2017-45.jpg?fit=1024%2C683&ssl=1
683
1024
Catarina Carvalho
https://www.cm-meda.pt/wp-content/uploads/2022/08/brasao-meda.jpg
Catarina Carvalho
2017-12-29 11:00:10
2018-01-08 09:40:14
Concerto de Natal 2017